FUSIONPLEX Intense Repair Shampoo by Wella (250ml)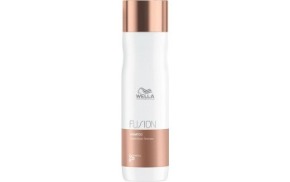 Inspired by spider silk, one of nature's strongest fibre, this delicate shampoo for damaged hair will help to repair your hair and will leave it clean and cared.
The shampoo's EDDS technology removes metallic impurities through antioxidant action. Micronized lipids, providing instant wet conditioning.
Other sizes of the product are available on request. A special request can be made on the product shopping cart order form.
1L = $46.95
*Price subject to change, HST extra
**Any discrepancy between website and in-salon prices, in-salon prices will apply.