Incredible Oil from Milk Shake (50ml)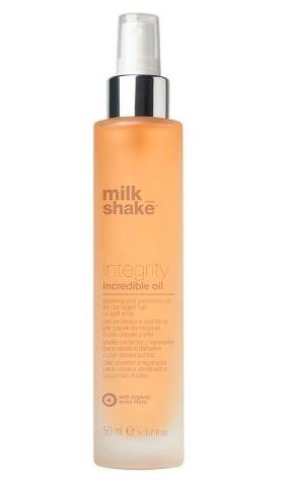 Milk_Shake Incredible Oil is a nourishing leave-in treatment that has been formulated to protect hair from blow-drying, straightening and other stress factors that weaken the hair. It gives nourishment, detangles and helps seal the cuticle to counteract and prevent split ends, leaving hair incredibly shiny, manageable and light.

How to use
Our beauty advisors recommend spraying evenly over clean, damp hair and comb through. Do not rinse. Proceed with blow dry and styling. When used on dry hair, it accentuates shine, manageability and gives splendor to hair color.

Other sizes of the product are available on request. A special request can be made on the product shopping cart order form.

100ml = $69.95